Virginia, 29 years old, from Dublin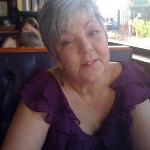 It's been awhile since we visited Crystal Waters and I can't even remember how we found them in the first place. It was long before the internet and Trip Advisor!
I took my sister and brother-in-law for a Christmas holiday. We rented the big house and was taken very good care of by Blossom and her helpers.
We have many great memories of our stay at Crystal Waters and would love to go back someday soon!
If you're looking for a peaceful, quiet and beautiful place to stay on 7 Mile Beach, I highly recommend Crystal Waters!