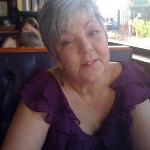 It's been awhile since we visited Crystal Waters and I can't even remember how we found them in the first place. It was long before the internet and Trip Advisor!
I took my sister and brother-in-law for a Christmas holiday. We rented the big house and was taken very good care of by Blossom and her helpers.
We have many great memories of our stay at Crystal Waters and would love to go back someday soon!
If you're looking for a peaceful, quiet and beautiful place to stay on 7 Mile Beach, I highly recommend Crystal Waters!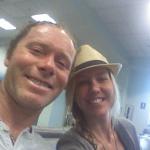 My husband and I returned a few weeks ago from a week stay at Crystal Waters in Negril Jamaica. This was my 5 time in Negril and my husbands 2nd. This was our first time staying at Crystal Waters. We actually had some of our wedding guests stay at Crystal Waters last year and we would visit them during their stay. We were married at a resort on the cliffs. This year we decided to take a chance and stay on the beach at Crystal Waters. During our entire emailing process regarding our reservations, we were promptly replied to and everything explained in detail. I was so impressed with how responsive they were. As time drew closer to our stay, we were again met with pleasant and speedy confirmations. 
We had the resort arrange transport for us from the airport in Montego Bay. Our taxi driver was full of character and an extremely clean and nice van. Upon arriving at Crystal Waters, it was made evident that we were indeed on vacation and to relax. No pressure checking in and a lovely meal made my our friend (housekeeper and cook) Natalie. I will get back to more about Natalie in a few. The fridge was stocked with a lovely array of supplies and we were told to settle in and relax. We had a very early start to our trip, so relaxing was just what was needed. We rented a one bedroom villa. This is the perfect size for 2 people. There are actually 2 queen size beds in the huge bedroom, so you could have more than 2 stay in the 1 bedroom. The villa was clean and well maintained. It has one bathroom that has hot water! You think I am over reacting to that fact, however on the cliffs you often find you do not have hot water at times. No biggie, but is a plus to have. The livingroom / dinningroom are combined and a separate door leads to the kitchen area. They have this separate door so you can be treated to Natalie come in and cook you breakfast while you may still be snoozing. We work hard and we are definitely one to take advantage of sleeping in a morning here and there!! The villa had one TV that had great reception and also a cd/radio player. We couldn't get the radio to work, but we always buy cd's while in Jamaica, so this is nice to have! Our little porch had 2 chairs, a table, a lounger chair that I swear is the most comfortable thing every and a hammock. You can't really use the lounger while the hammock is up, so that was a battle between my husband and I. You are exposed to the other villas in regards to privacy. You don't have a lot of privacy because noise does travel here and sitting on the porch you are facing another villa. That being said, part of Crystal Waters is the neighborhood feel, but I did long for more privacy at times. 
After getting settled into our villa, we made our way through the breathtaking and meticulously maintained grounds to the white sand beach and crystal clear water. Crystal Waters has these fantastic palapas that shade you from the heat and are just down right awesome! Definitely saw a lot of palapas envy from other beach goers. We brought floats with us from home, but the resort also has some for guests to use. The water is so calm, that you just find yourself floating the day away. The resort is in a fantastic location. You can choose to do nothing or get your party on or just get your drink on. No problem mom! Margaritaville is on one side and the other side is Country Country resort. Country Country has a little bar/restaurant that we visited just about everyday, ok everyday. Opal the bartender is just a lovely person and the whole staff really. You have to go meet Opal! The food and drinks are outstanding and not pricey like Margaritaville. Try the Vodka Slush, you won't regret it on a hot day! You don't really need to leave Crystal Waters however to eat. You can choose to have the cook make you no meals or every meal. We chose Breakfast and Dinner every day. Some of the best food I have ever had!! Natalie even made us a homemade pizza one night! So good and everything is so fresh because she hand picks it from the vegetable or fish person. I recommend eating at your villa as much as possible!! 
Now about the staff. The onsite security not only watches out for you making you feel perfectly safe on the beach and onsite, but also will make sure you have your chair, cushion and table each morning. The staff are probably some of the most generous and lovely people I have met. Everyone is smiling, laughing and really seem to enjoy working at Crystal Waters. I think many have worked there for many years. From the security, to the grounds, to the front reception, to the housekeepers/cooks, everyone was so professional and kind. That brings us to Natalie. Where do I even start to express our gratitude and adoration. Natalie's smile just makes you feel like you have known her forever. Her zest for life and her attention to detail really make you feel special. My husband and I do not have children, enjoy music and were there to enjoy Jamaica and our vacation. Natalie really did a wonderful job of taking care of us during our stay. I hope Natalie is with Crystal Waters a very long time, as we can't wait to see her again!
I would say all and all our stay at Crystal Waters was an amazing and special time. Really not many negatives to our stay. We did feel a little less welcomed by some staff, as others guests that were staying there were very longtime return customers, so we did get a feeling of being the outsiders during our stay. Now that we hope to return again in the future, hopefully we won't get that feeling this next time. Hoping the owner will get back to me soon regarding availability for our target dates, as we can't wait!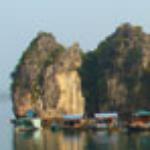 My family rented the 3 bedroom 3 bathroom villa on June 8th through June 15th! We had the BEST time of our lives! The property was very well kept and beautiful! The beach area was breathtaking! 

Nehru, came to greet us upon our arrival and he checked on us on during our stay.

Marie was our housekeeper and cook. She had a helper and they both took very good care of my family and kept our villa spotless! We had a homemade breakfast every morning and a home cooked dinner almost every evening! It was wonderful!

Camille, our security guard cook us jerk chicken one night and was fantastic! 

Crystal Water Villas is by far the BEST place to stay in Negril. We will be going back!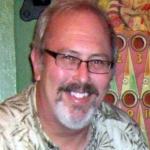 This is our third stay in three years. I completely understand why so many people return to Crystal Waters year after year. I've told friends that this vacation transforms me from a Type A Personality to a Type Z as soon as we arrive. I think I wore shoes twice in ten days, and only then because we decided to go out for dinner. It's the most relaxing vacation imaginable. And, it's very affordable particularly compared to large, resort hotels.
Roy picks us up from the airport and drives us to the Jamaican equivalent of Sam's Club where we buy beer, soft drinks, snacks and coffee. Dinner was waiting for us when we arrived at Crystal Waters. Our villa was just a few yards from their gorgeous beach, where our chairs were always ready for us first thing in the morning.
The beauty of this place a complete lack of the need to think. The most taxing decision is what to have for dinner! Though I enjoy on-the-run see-it-all vacations where we try to see and do as much as possible, this is the polar opposite.
Marie, our housekeeper and cook, is a wonderful soul who quietly takes care of us with a spotless villa and delicious Jamaican food. Incredibly fresh seafood is available and can be selected from a local vendor who comes right to your door.
The villas are extremely clean but not fancy… kind of a nice lake cottage feel but with air conditioning, flat screen cable TV and free wireless internet.
Usually, we asked Marie to fix breakfast and dinner (which she left on the stove to eat at our leisure). The table was always nicely set with fresh flower picked from the beautiful grounds. We generally ate leftovers for lunch. Her fried chicken is outstanding! Sometimes, we'd ask for suggestions. Our other favorites are Curried Shrimp, home made potato salad and fried fish. Her jerk chicken is fantastic, grilled on real hardwood charcoal by Camille whose normal duties are security and taking care of us at the beach. And speaking of security, we've always felt 100% at ease.
Right before we left to go home, I put on socks for the first time in 10 days. As I did, I jokingly screamed in horror which initially upset Marie who working in the next room because she thought I was hurt. Afterwards, she couldn't stop laughing. It was a sad day, but we were happy knowing we'd be back next year. I can't wait. Special thanks to Nehru, the owner of Crystal Waters. He completely understands hospitality and treats guests like good friends staying at his home.
Room Tip:Â All the rooms are a few yards away from the beach via a landscaped walkway. A three bedroom unit is…