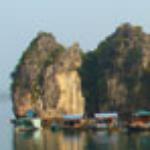 My family rented the 3 bedroom 3 bathroom villa on June 8th through June 15th! We had the BEST time of our lives! The property was very well kept and beautiful! The beach area was breathtaking! 

Nehru, came to greet us upon our arrival and he checked on us on during our stay.

Marie was our housekeeper and cook. She had a helper and they both took very good care of my family and kept our villa spotless! We had a homemade breakfast every morning and a home cooked dinner almost every evening! It was wonderful!

Camille, our security guard cook us jerk chicken one night and was fantastic! 

Crystal Water Villas is by far the BEST place to stay in Negril. We will be going back!