John P Indianapolis, Indiana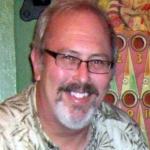 This is our third stay in three years. I completely understand why so many people return to Crystal Waters year after year. I've told friends that this vacation transforms me from a Type A Personality to a Type Z as soon as we arrive. I think I wore shoes twice in ten days, and only then because we decided to go out for dinner. It's the most relaxing vacation imaginable. And, it's very affordable particularly compared to large, resort hotels.
Roy picks us up from the airport and drives us to the Jamaican equivalent of Sam's Club where we buy beer, soft drinks, snacks and coffee. Dinner was waiting for us when we arrived at Crystal Waters. Our villa was just a few yards from their gorgeous beach, where our chairs were always ready for us first thing in the morning.
The beauty of this place a complete lack of the need to think. The most taxing decision is what to have for dinner! Though I enjoy on-the-run see-it-all vacations where we try to see and do as much as possible, this is the polar opposite.
Marie, our housekeeper and cook, is a wonderful soul who quietly takes care of us with a spotless villa and delicious Jamaican food. Incredibly fresh seafood is available and can be selected from a local vendor who comes right to your door.
The villas are extremely clean but not fancy… kind of a nice lake cottage feel but with air conditioning, flat screen cable TV and free wireless internet.
Usually, we asked Marie to fix breakfast and dinner (which she left on the stove to eat at our leisure). The table was always nicely set with fresh flower picked from the beautiful grounds. We generally ate leftovers for lunch. Her fried chicken is outstanding! Sometimes, we'd ask for suggestions. Our other favorites are Curried Shrimp, home made potato salad and fried fish. Her jerk chicken is fantastic, grilled on real hardwood charcoal by Camille whose normal duties are security and taking care of us at the beach. And speaking of security, we've always felt 100% at ease.
Right before we left to go home, I put on socks for the first time in 10 days. As I did, I jokingly screamed in horror which initially upset Marie who working in the next room because she thought I was hurt. Afterwards, she couldn't stop laughing. It was a sad day, but we were happy knowing we'd be back next year. I can't wait. Special thanks to Nehru, the owner of Crystal Waters. He completely understands hospitality and treats guests like good friends staying at his home.
Room Tip:Â All the rooms are a few yards away from the beach via a landscaped walkway. A three bedroom unit is…